Are you a software developer looking for new opportunities? Connect with us to explore your options!
What can we offer?
Our mission in Finland, is to connect the current and future IT talent with interesting and challenging opportunities within well established companies and startups, the choice is yours.
As a direct search company, we are constantly working on several opportunities that may not even be advertised but tend to be more senior or challenging than just the mundane job.
Maybe you are looking for the next step in your career or maybe you just want to shift focus and change the tech stack you are working with. You may find yourself talking about a new role within front-end solution, a position focusing on infrastructure as code in a high transaction environment or maybe an opportunity as the senior/lead full-stack developer. These are just some examples, but by no means the only areas we focus on, so connect with us and see what opportunities are currently available!
ARE WE A MATCH FOR YOU?
Wise IT Oy is owned by Wise Group AB, which is listed on OMX First North Premier. Wise IT was founded in 1998 and provides recruitment, staffing and consultant search services within the IT sector in the Nordics.
We are experts in IT, and as such, we create and develop strong relationships with talented IT people. We actively challenge our customers to meet the demands of the modern IT-driven business domain. When we combine people and IT, we can take the next step and build future IT organizations – together!
We are active in a fast-paced industry, innovative and not afraid to try new methods – just as we think our employees are! We take all our own responsibilities while supporting and developing each other.
Esimerkejä työnantajan tarjoamista eduista
Career opportunities
Competence development
Ottakaa minuun yhteyttä lisätietoja varten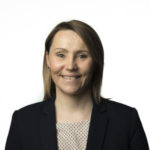 Hae tehtävää