Product Manager Optimization/Trading & Dispatching
Business Technology is a strategic initiative for Fortum and enables Fortum to become a digital winner. Currently, we are in the middle of transformation with the aim to strengthen the digital technology foundation at Fortum and to become the forerunner in using digital technology to transform the energy sector. This we do by bringing together our best technical and digital knowhow and solutions to help optimize Fortum's entire value chain, create excellent customer experiences and drive new sources of revenue. Fortum and Business Technology have business in a number of geographical markets such as the Nordics, Poland, Baltics, Russia and India. We are looking for a diverse set of leaders who can bring their unique expertise to the team.
Your role
We are in the middle of a beautiful journey, join us now! We are looking for a Product Manager to join our Business Technology Product and Services team, Energy Markets area, in Espoo.
We are in the middle of a beautiful journey, join us now!
In your role, you will
plan roadmaps for the products together with business owners
be responsible for the development and maintenance activities of the named solutions and products
drive development projects and / or delivery streams
manage all stakeholders, including the vendor co-operation
ensure sufficient budget and delivery resources based on business priorities
Based on your background and area of interest, you can be either Product manager for Energy Optimization or Trading/Dispatching product solutions. We are working closely together with business and other technology teams to deliver business value. We have a strong desire to continuously develop our business.
You will be working with a small team of technology experts In the Energy Markets domain. Our team is responsible for development and maintenance of the solutions related to energy forecasting, optimization, trading, dispatching, hedging and balance settlement for our production fleet. Digitalization is not just a word for us, it is part of our DNA.
Your qualifications
We believe in our team and want that everybody working with us has the same desire to develop our products. Product development mindset is essential for us and we work hard and take pride to find the best solutions for our business.
We are looking for a good combination of experiences, skills and desire from:
interest in Energy Trading / Optimization
experience of managing (agile) technology development together with business and technology teams
good communication skills, ability to work with a wide variety of stakeholders
manage vendors and service providers
good understanding of technology capabilities
communicate fluently in English
University level degree in IT or similar relevant education
We offer you
You will have opportunities to work with exciting and innovative projects across Fortum. You will be part of a dynamic community of technology enthusiasts, business stakeholders and cross functional teams. You shall stay at the pulse of business and help them to master the digital world as you will be one of the key players in driving the cultural shift toward digital transformation. You have the opportunity to make a real difference for a cleaner world!
Ottakaa minuun yhteyttä lisätietoja varten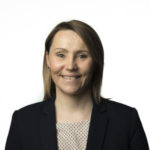 Hae ilman CV:tä