IT Service Manager, Cloud and Datacenter
Oriola is a Finnish publicly listed company with a strong position in the Swedish and Finnish health and wellbeing markets. Our purpose is to help everyone to live healthy lives. We promote the wellbeing of people and animals by ensuring that medicines as well as health and wellbeing products are delivered in a safe and customer-friendly manner – whether through pharmacies, veterinarians, retailers, online channels or dose dispensing. In Sweden, Oriola owns Kronans Apotek, the third largest pharmacy chain in the country. Our wide range of services helps pharmaceutical companies, pharmacies, private and public healthcare and other operators in the field to succeed. Oriola's net sales for continuing operations in 2018 were approximately EUR 1.6 billion. Company had approximately 2,700 employees by the end of 2018. Oriola is listed on Nasdaq Helsinki and its headquarters is in Espoo, Finland. For more information, please visit www.oriola.com.
The Role
You will take responsibility of ongoing operations and continuous development of physical datacenter (Servers, Databases, Storage, Virtualization, etc.) and Microsoft Azure cloud Services with selected Outsourcing Partners.
Within Oriola IT, the Cloud and Datacenter Services belong to IT Infrastructure and Platforms, a team of 15 service managers and specialists responsible for delivering Oriola Group's core IT infrastructure and IT support. Our mission is to deliver secure, simple and well working IT for approx. 4000 users in 350 locations in Finland and Sweden.
The position is permanent and located in Finland, Espoo Mankkaa.
Responsibilities
Ensure uninterrupted and fit for purpose Cloud and Datacenter Services
Develop and deliver new services
Manage outsourcing agreements and vendor relationships in own responsibility area
Management of complex changes and projects in own responsibility area
Stakeholder communication and demand collection
Detailed responsibilities will be adjusted with the selected candidate.
Who are you?
Forward looking "make things happen" attitude and strive for personal development – working in small team supports growing skills within different areas of IT Infrastructure and Security
Required technical knowledge to independently manage outsourced Cloud and Datacenter services and achieve results by utilizing external resources
Good skills in technical documentation and preparing presentations
Vendor management and sourcing experience
Experience in IT Infrastructure and Security services such as Microsoft O365 and Active Directory is a great advantage
Project management experience is an advantage
Willingness to travel in Nordics
Fluent spoken and written English skills.
What we offer?
At Oriola Group, we cherish openness, taking initiative and responsibility and working together. We will provide interesting working environment for a person, who is not afraid of challenges. If you share our values and got interested in the job, apply!
Ottakaa minuun yhteyttä lisätietoja varten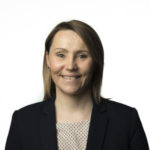 Hae ilman CV:tä