Would you like to help customers and IT organizations to be better at their businesses? Would you like to help people and organisations fulfil their dreams? We are looking for a Tech Recruitment Sales Manager to join our team here in Helsinki. Keep on reading – we will be looking forward to your call!
Tech Recruitment Sales Manager
Your workday
You love building relationships with customers as well as candidates and want to work towards long-term partnerships. Self-leadership comes natural to you, and you like being in control of you own delivery, goal and results. Everyday tasks include everything from meeting new customers to interviewing candidates.
Who are you?
We are looking for an individual who is both a strategic and a business-oriented person and is ready to step in a startup kind of company. You have experience and proven track record in making sales and solid understanding of the IT sector. Experience in recruiting business is not necessary. Fluency in Finnish and English is mandatory. Swedish is seen as an advantage.
The most important skill is your attitude and personality. You will boost us with your sparkling energy and positive Wise-way of thinking.
Our offer to you
There is room for you to take a lot of responsibility and to oversee projects that you are passionate about. You will be encouraged to be innovative and creative and push yourself to think differently.
We offer you the right tools (sales, marketing, self-leadership) for you to succeed. You have an opportunity to work in an international company with a wide onboarding and training program, as well as a competitive salary.
Wise IT is a part of Wise Group, a Nordic Group with headquarter in Stockholm, Sweden. When working at Wise IT, you'll be a part of a small, innovative team, but also will be supported by your Swedish colleagues. Cross-selling and networking with the other companies at Wise Group in Finland and Sweden is an important part of the role. We have a great team of marketing professionals who will be helping and guiding you, but it isn't a shame to have some marketing skills in your pocket also.
If you believe that great things happen when you're surrounded by great people, and like being a part of a bigger group with competent people – then Wise IT and Wise Group will fit you perfectly.
Application
As we value your personal integrity, we process applications in our system. Please apply here, no CV needed.
Read more about how we handle personal data (GDPR) at Wise Group here.
If you have any questions – please call Anna Eronen, Country Manager in Helsinki (+358 40 522 3928, anna.eronen@wiseit.fi).
ARE WE A MATCH FOR YOU?
Wise IT Oy is owned by Wise Group AB, which is listed on OMX First North Premier. Wise IT was founded in 1998 and provides recruitment, staffing and consultant search services within the IT sector in the Nordics.
We are experts in IT, and as such, we create and develop strong relationships with talented IT people. We actively challenge our customers to meet the demands of the modern IT-driven business domain. When we combine people and IT, we can take the next step and build future IT organizations – together!
We are active in a fast-paced industry, innovative and not afraid to try new methods – just as we think our employees are! We take all our own responsibilities while supporting and developing each other.
Esimerkejä työnantajan tarjoamista eduista
Career opportunities
Central location
Company healthcare
Company trips
Competence development
Competent & fun colleagues
Ottakaa minuun yhteyttä lisätietoja varten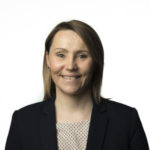 Hae ilman CV:tä