Did you know, TietoEVRY is one of the leading technology providers in Financial Services? We were the only Nordic company in the global 2019 IDC FinTech Rankings list alongside other tech world leaders. We are now expanding our Enterprise Architecture team with Financial Services knowledge. Is it you we are looking for?
In TietoEVRY we strongly drive modernization and digitalization in Financial Sector for large and mid-sized organizations in banking, insurance, capital markets as well as life and non-life pension industry segments. Our services and solutions help our customers to transform business through IT. Powered by our strong drive for collaboration and ecosystems, we create the next chapters of innovation and growth together with our customers e.g. through our solutions (Financial services | TietoEVRY), advisory capabilities, BI/Analytics, Data management, Cloud, Blockchain and outsourcing of business and IT operations.
We are growing our capabilities in Banking advisory space within Financial Services in the Nordics and we are looking for skilled and experienced Enterprise Architects. We are interested in candidates who can translate own personal digitalization and tech experience to successful banking process renewals and bring remarkable benefits and improvements to our customer business. Technical background and business understanding from at least one of following areas: lending, deposit, payments, cards and customer data management.
Your key tasks will include
You will work with enterprise and solution architecture in customer sales and delivery projects. This means you have to have also good social skills, you enjoy taking part of the discussions and giving presentations.
You will be a key facilitator for defining solution architectures for our customers and integrating both TietoEVRY solution components as well as 3rd party components together as complete solutions. You have 'can do' attitude.
Working in the Financial Services related delivery projects with overall architecture responsibility
Participation in SaaSification /Cloudification of the TietoEVRY offerings on the Financial Services area
Participation in TietoEVRY architecture consultation offering guidelines and strategy development within a Financial Service area
Buzzwords: Financial Services, Enterprise Architecture, Digitalization, Microservices, Banking core systems, Cloud computing, AI, Data advisory, API management, authority reporting
Good understanding of following procedures, standards etc. is appreciated but not compulsory:
Business process understanding on one or more: core banking functional areas like customer data mgmt, Lending, Deposits, Payments or Cards
Applicable financial regulations and guidelines like Basel III/IV, EBA Cloud outsourcing recommendations.
Anti-Money Laundering/Combating the Financing of Terrorism (AML/CFT)
Knowledge of COTS solutions for core banking area
Open Web Application Security Project (OWASP) Application Security Verification Standard (ASVS)
Center of Internet Security (CIS) Benchmarks
Basics of finance
Basics of sales and marketing
TietoEVRY As An Employer
Professional growth professional growth is guaranteed. We offer you an exciting career path with a wide variety of personal and professional development opportunities together with a large customer network. As a customer champion, you focus your energy and passion towards customer excellence, never compromising the quality of our work. You play to make the whole TietoEVRY team win, sharing knowledge and seeking feedback and dialogue. You also proactively set goals for yourself and curiously aim to discover how to change the world.
People
We are a global family with Nordic heritage – low hierarchy and open and honest communication are an essential part of our culture. At TietoEVRY you will work with a diverse team of experts in an inclusive environment where everyone is appreciated.
Meaningful projects
The world runs on TietoEVRY! With us you get to make your mark in genuinely meaningful projects. You will have a great opportunity to deepen your industry knowledge, work with the largest finance companies in Finland and take part in growing our business and developing the ways of working with a talented team and colleagues across TietoEVRY. In this role you can truly have an impact – ensuring the best customer experience and creating new business in an inspiring international environment.
Benefits
As a big organization, we are able to provide almost unparalleled development and promotion opportunities. Salary is important, right? We offer competitive compensation and a great work-life balance. It's all in the details such as free parking, a variety of clubs, and hobby circles.
Our Way Of Working
Learning as a lifestyle – certifications, platform to learn anything from design thinking to new technologies, inclusion – come as you are, and flexible working – work the way you want. Our way of working is one of our benefits. Experience them in your everyday life at TietoEVRY.
Join TietoEVRY and be part of our success
Did we get you inspired? We look forward to hearing from you! Please send your application by 15.8.2021.
Ottakaa minuun yhteyttä lisätietoja varten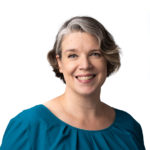 Hae ilman CV:tä